Ingham Accommodation Search
For Cheap, Luxury or Discount Hotels around Ingham
Welcome to Ingham, a picturesque town located in the heart of Queensland, Australia. If you're planning to visit this charming town, you'll need a cozy and comfortable place to stay. Fortunately, there are some great accommodation options in and around Ingham. Here are our top picks:
1. Herbert Valley Motel: Located in the heart of Ingham, this motel offers affordable accommodation with all the necessary amenities. Each room is equipped with air conditioning, a flat-screen TV, and a fridge. The motel also features an outdoor pool and a barbecue area.
2. Tropixx Motel & Restaurant: This motel is located just outside of Ingham and offers spacious rooms with air conditioning, a flat-screen TV, and a private bathroom. Guests can also enjoy delicious meals at the on-site restaurant or relax by the outdoor pool.
3. Lees Hotel: This historic hotel has been a landmark in Ingham since 1924. It offers comfortable rooms with a classic decor and modern amenities, including air conditioning and Wi-Fi. The hotel also features a bar and restaurant that serves delicious meals and drinks.
4. Ingham Tourist Park: This caravan park offers a range of accommodation options, including cabins, villas, and powered sites for caravans and tents. Guests can enjoy a variety of facilities, including a swimming pool, a playground, and a BBQ area. The park is located just a few minutes' drive from the town center.
5. Hinchinbrook Resorts: This resort offers luxury accommodation in a beautiful tropical setting. Guests can choose from a variety of rooms, suites, and villas, all of which are fitted with modern amenities. The resort also features an on-site restaurant, a swimming pool, and a spa.
Ingham offers a range of accommodation options for travelers of all budgets and preferences. Whether you're looking for a budget motel or a luxurious resort, you're sure to find something that suits your needs in this charming town in Queensland.
This is the worlds leading discount accommodation cross search engine

save up to 80%


This is the same set of services most travel agents use, Free to bookmark and share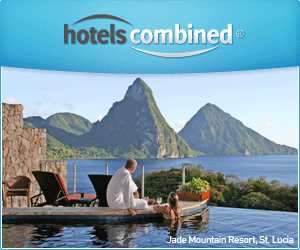 This is the site for Ingham Queensland . Are you searching in the right Australian Region?
MOVE PORTAL